Perry County Public Library is happy to provide this list of resources and references that can aid in your research.
Local Obituaries
Obituaries are a vital tool when tracing family history. Here are the local obituary indexes the library has available. Our Genealogy Department updates this resource frequently.
Heritage Quest
Heritage Quest is a collection of resource materials for tracing family history. It includes sources like the federal census records, local and family histories, and an index to genealogical and local history periodicals.
Browning Genealogy
Browning Genealogy is a database search tool that enables researchers to access a variety of public records documenting people and events in Evansville, Indiana, and surrounding counties in Southwestern Indiana, Southeastern Illinois and Western Kentucky.
Libby by Overdive
Borrow eBooks, audiobooks, magazines, and more from your local library for free! Libby is the newer library reading app by OverDrive, loved by millions of readers worldwide!
Kanopy
Kanopy is the best video streaming service for quality, thoughtful entertainment. Find movies, documentaries, foreign films, classic cinema, independent films and educational videos that inspire, enrich and entertain. Kanopy brings you an ad-free experience that can be enjoyed on your TV, mobile phones, tablets and online.
Hoopla
Borrow and enjoy audiobooks, eBooks, comics, movies, TV, magazines, or music everywhere you have a screen; your computer, your phone, your car, even your TV. All you need is a library card. hoopla syncs across all your devices, so you can stream titles immediately or whenever you're in the mood. Most titles can also be downloaded to your phone or tablet. hoopla offers more content, in more places, than any other digital library platform.
Chilton Library Repair Database
With Chilton manuals, you can diagnose the problem and get detailed information with instructions, diagrams, videos, and pictures that are included, specifically to your vehicle.
Go to Chilton Library Repair Database
Gale Courses
Gale Courses offers a wide range of highly interactive, instructor led courses that you can take entirely online. As a library card holder in good standing, you are entitled to these courses at no cost. Courses run for six weeks and new sessions begin every month.
Gale Legal Forms
Gale offers a variety of resources for education, lifelong learning, and academic research. Whether you are looking for peer-reviewed articles; full-text magazines, newspapers, and eBooks; primary source documents; and videos or podcasts, Gale puts the right vetted content and tools at your fingertips!
Reference Solutions
The premier source for information for reference and research offering accurate data on 81 businesses' and 272 million consumers.
Rosetta Stone
Rosetta Stone and EBSCO Information Services have combined to offer you Rosetta Stone Library Solution with 30 different languages available.
Inspire Academic Databases
Lifelong learning library for Hoosiers, offering research, test & career prep, Indiana news & history, Databases A-Z, Rosetta Stone, and many more databases to explore.
Salem Press
Salem Press and Grey House Publishing curating free access to explore current events through History, Science, Health, and Careers & Business.
World Book
World Book Online is a suite of resources designed to captivate users of all ages.
FOLD3 by Ancestry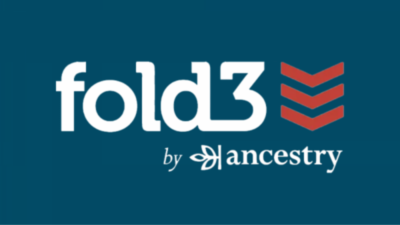 Fold3® provides convenient access to military records, including the stories, photos, and personal documents of the men and women who served.
Newspapers.com by Ancestry
The largest online newspaper archive, established in 2012. Used by millions for genealogy and family history, historical research, crime investigations, journalism, and entertainment. Search for obituaries, marriage announcements, birth announcements, social pages, national and local news articles, sports, advertisements, entertainment, fashion and lifestyle pages, comics, and more.